Re-energise Root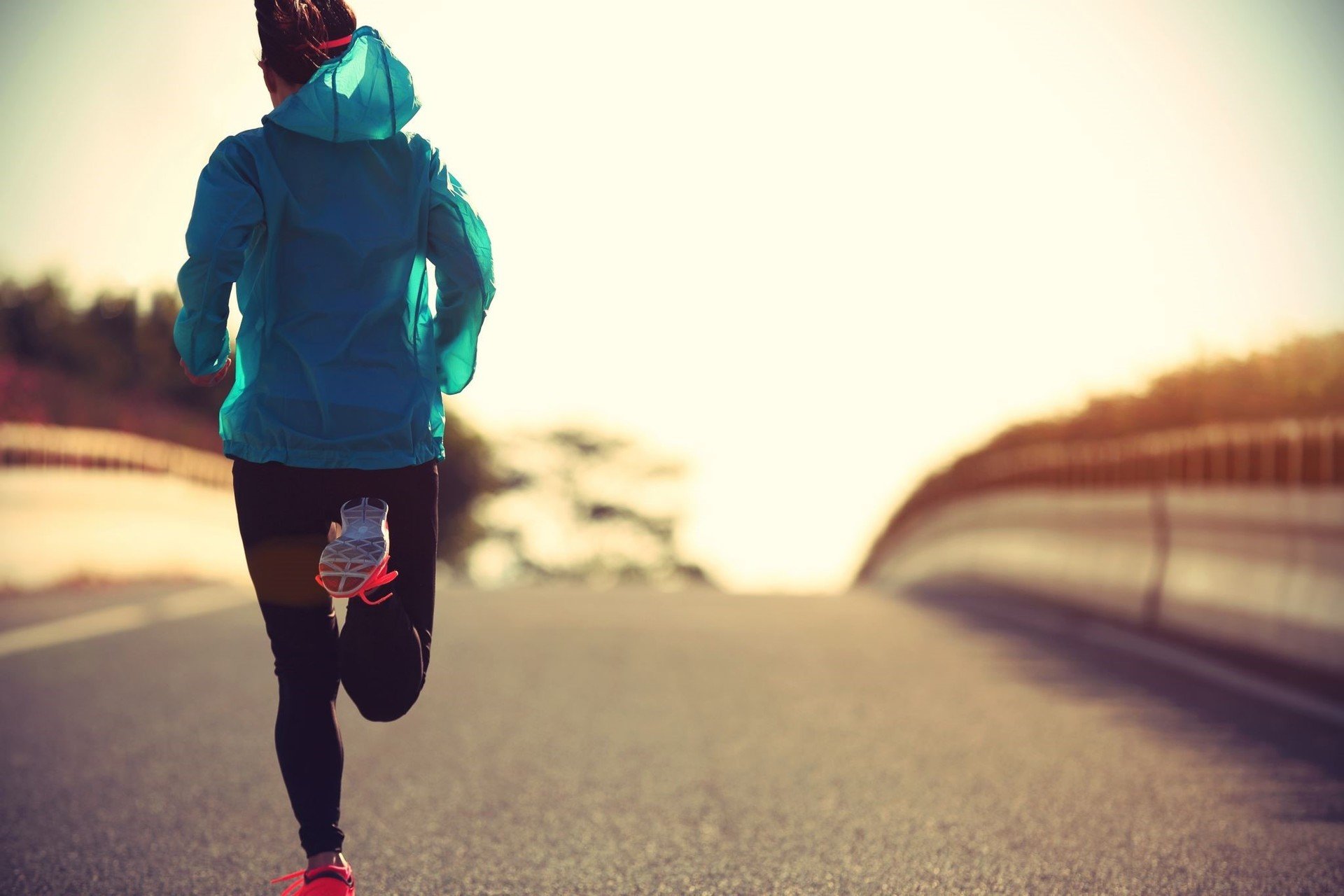 Re-energise - Do your body good with activities and exercises that work for you and your lifestyle.
Exercise is a great way to feel stronger, physically, mentally and emotionally. Exercising is also a powerful way to lower the risk of cardiovascular diseases, such as cancer and diabetes. According to the World Health Authority it also helps prevent hypertension, maintain healthy body weight and can improve mental health, quality of life and well-being. It is reported globally that 1 in 4 adults do not meet the global recommended levels of physical activity.
Getting exercise doesn't mean you have to start training to become an Olympic runner! Physical activity refers to all kinds of movements including walking, cycling, playing social sports and swimming. Exercise can be done at any skill level and is for everyone to enjoy and for everyone to benefit from.
The health benefits are obvious.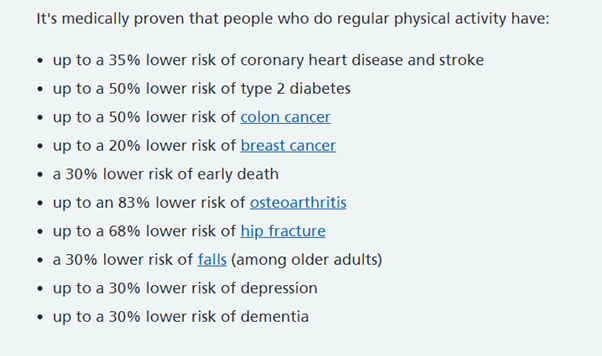 (NHS The benefits of exercise)
Adults should aim for at least 150 minutes of exercise over a week. This should be through a variety of different ways.
The key thing to remember is that for physical activity to benefit your health you should be moving at a pace quick enough to raise your heart rate, a good indicator is if you can talk but you can't sing!
Did you know you can enjoy activities in over 80 Birmingham parks and green spaces throughout the year (please check current government restrictions)? These activities are free if you live or work in Birmingham, so try something different and get into running, tai chi, gardening, bush craft…..!
Follow this link to find out more Free activities - Birmingham
Making exercise an enjoyable part of everyday life might actually be easier than you think. See below for more useful resources on getting fit.
How to get started, If you are new to exercise and don't know where to start, follow this link for a beginners guide Beginners guide to working out

Sport England provide great tips on how to get active at home or outdoors, click here Sport England

The BBC provide a great platform of fitness videos selected by BBC sports, click here 21 ways to get fit

The NHS provide some great online resources such as a 12 week fitness plan. Find out more here 12 week fitness plan

Now you've got yourself a new fitness routine, how do you stick to it?!

Follow this link for ideas Sticking to that exercise routine
Want to learn more? Check out the following courses...
Exercise and Mental Health

Course Description

Each year thousands of pounds are spent on medications to treat conditions such as anxiety and depression. These medications often have negative side effects. Exercise is an alternative treatment that is low cost and has few side effects. In this free course, Exercise and mental health, we will look at the links between exercise and improved mental health and psychological well-being. This will include consideration of the role of exercise in combating stress, anxiety and depression, and in enhancing mood.

Click here:
Improving aerobic fitness

Course Description

Aerobic fitness is integral to successful sports performance and to maintaining good health. But what sort of exercise should you be doing to develop your aerobic fitness? This free course, Improving aerobic fitness, will help you to answer this question by introducing you to principles of aerobic exercise prescription.
Try these recommended apps
My fitness pal

Track calories, break down ingredients and log activities with my fitness pal.

The Body Coach

Exclusive workouts, meal plans and resources

Couch to 5K

An easy to follow program, perfect for those new to running and need extra support along the way
Meet our root advocates - Kyle and Patrick from Push the Beat!

Kyle Smith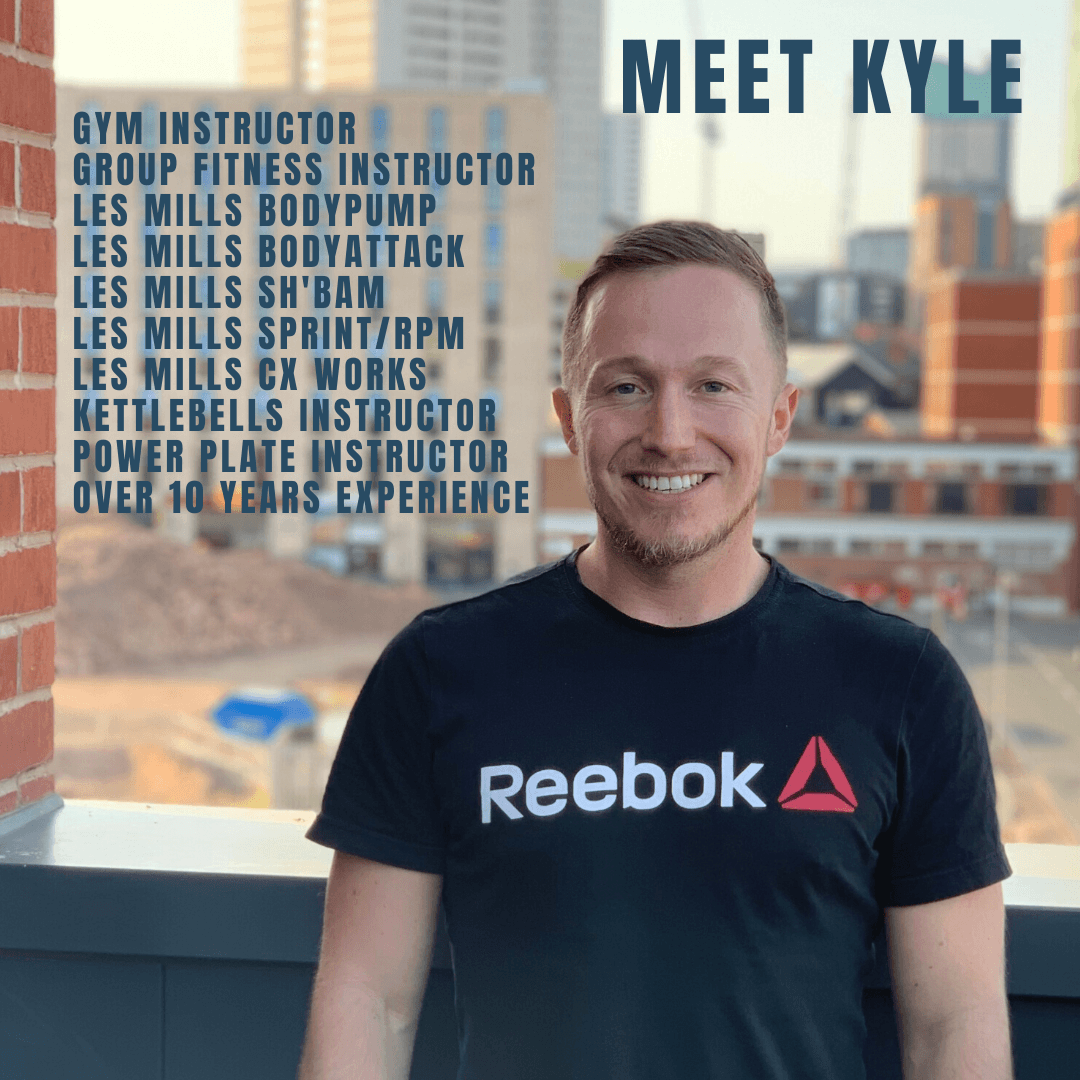 Kyle is a coach and founder of Push The Beat. He was born in Birmingham and has worked in the fitness industry for over 10 years. He has led group fitness workouts online and in person to over 10,000 people, working for large gym chains such as Virgin Active, Nuffield, and local facilities for Birmingham City Council and University of Birmingham. Kyle is passionate about movement and the many benefits of an active lifestyle.
In 2019 Kyle delivered the warm up for the Great Birmingham 10k run (over 10 metres in the air on a scissor lift - an ultimate test of core strength). He has auditioned to become part of the Les Mills National Training Team and written training plans for many local residents. In his spare time Kyle enjoys running, with a half marathon personal best time of 1 hour 34 minutes, he is working up to a full marathon in the next three years.
Kyle is training to deliver sports massage with the anticipated completion in May 2021. His ambition is for everyone to be active and confident in themselves using fitness as a vehicle for good health.
Qualifications:
Level 2 Gym Instructor
Level 2 Exercise to Music
Kettlebells, TRX Suspension Training, PowerPlates, and ViPR
Advanced Les Mills (BODYATACK, BODYPUMP, RPM, LES MILLS CORE, SPRINT, SH'BAM)
Patrick Folan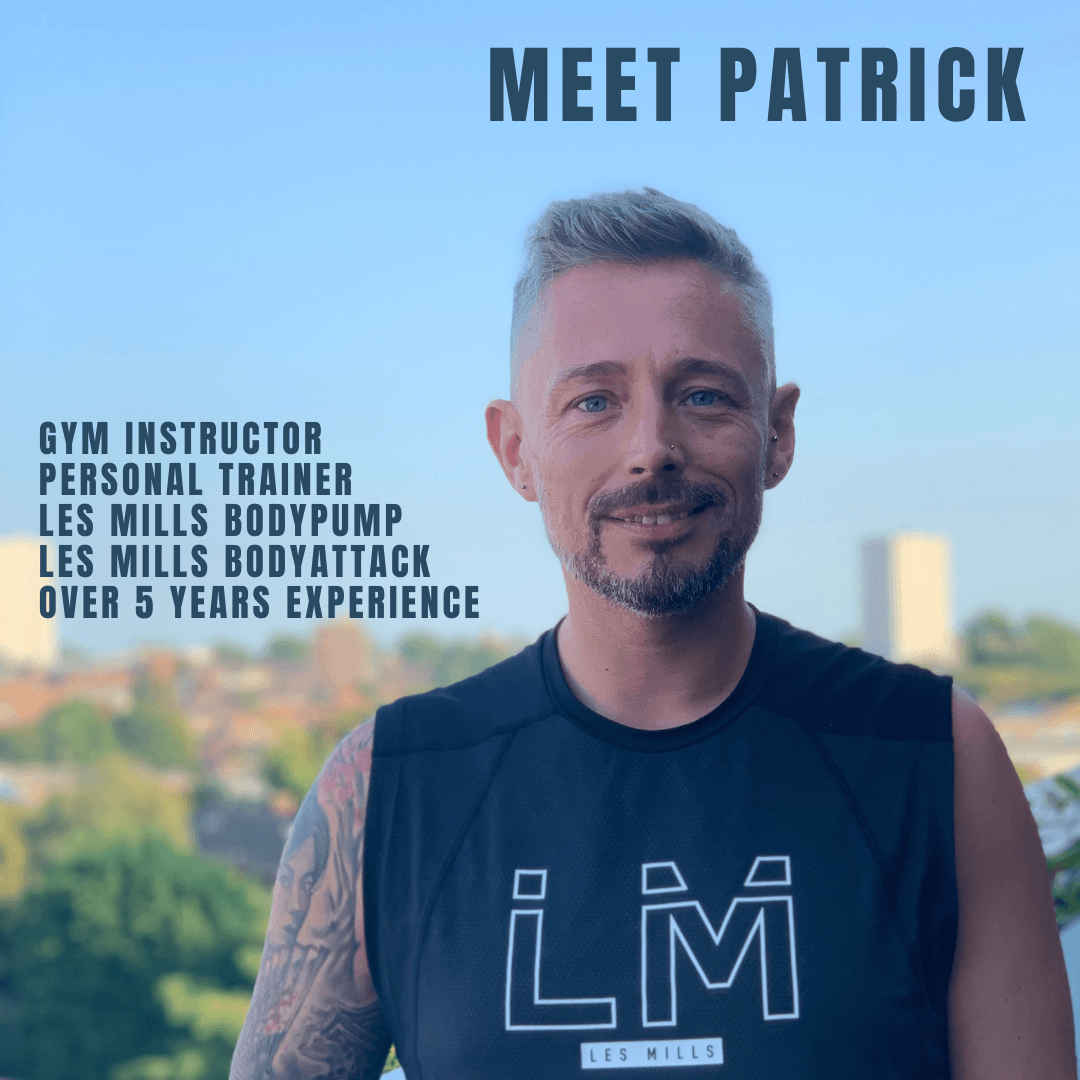 Patrick is a coach and co-founder of Push The Beat and was born in Birmingham and grew up in Bordesley Green. He has six years experience in running outdoor bootcamps, group exercise classes, online classes and delivering personal training. His primary enjoyment for exercise came at a young age from riding his bike around the West Midlands and swimming. As a child exercise was never a priority, however, a few years after attending the gym with a friend he fell out of the routine and stopped going - this led to significant weight gain.
After making a decision to change and lose weight he increased his day to day fitness levels by attending classes and the gym. Since then the passion for exercise has grown and now it's impossible to pull him away from a daily exercise fix. Patrick has led workouts for young children of local football clubs in half term for charity.
The physical transformation left an appetite for more and led Patrick to the beginning of the instructor journey and entry into the fitness industry.
Qualifications:
Level 2 Gym Instructor
Level 2 Exercise to Music
Level 3 Personal Trainer
Les Mills BODYPUMP, BODYATTACK and GRIT certification