Life can be fast paced, unpredictable and challenging at times, it's important we have the tools to cope with what comes our way. We know that stress can place huge demands on our physical and mental health. As reported by the HSE (2020) in the Annual Statistics Report, in 2019/20 stress, depression or anxiety accounted for 51% of all work-related ill health cases and 55% of all working days lost due to work-related ill health'. The graph below shows how work-related stress, depression and anxiety have increased in recent years. 
 HSE (2020)
It is also clear from the report that feelings of stress, depression and anxiety are more prevalent in public service industries, such as education.
Try these well documented 5 top tips to help you feel more positive
Connect
Building good relationships is great for wellbeing helping to build a sense of belonging and a network of support
Get outside and active
Breathing the fresh air and getting even a swift walk can clear your head and help you to refocus
Try learning something new
Build your self-confidence and self-esteem by learning a new skill. This could be anything from arts and crafts to a new hobby. Click here for inspiration lifehack. 
A small act of kindness
Giving back to others is proven to improve mental wellbeing creating positive feelings and a sense of reward.
Try mindfulness
Pay attention to the present moment and the world around you by practicing mindfulness. Mindfulness is proven to positively change your perception of situations and help you deal with life's challenges.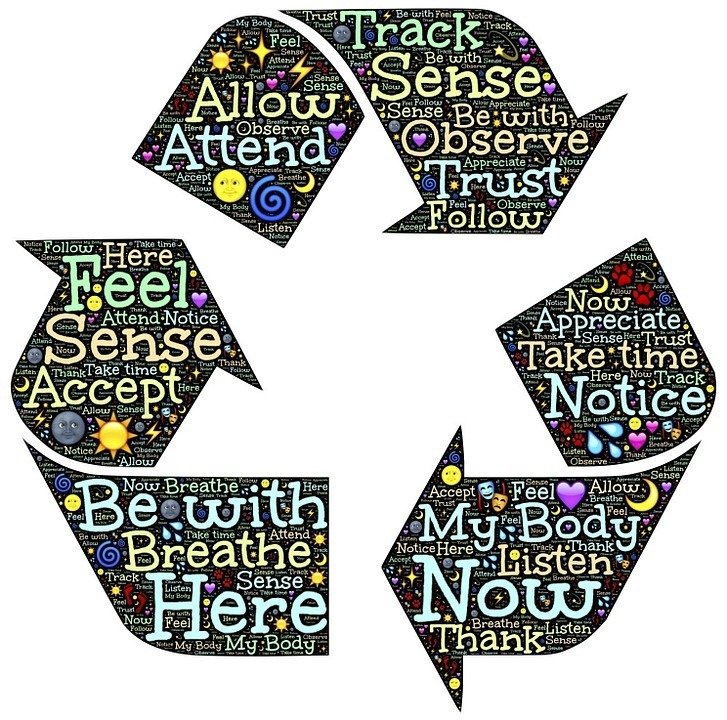 You can find out more about mindfulness here Mindfulness.
The mental health charity Mind also produce resources on how to practice mindfulness and the benefits for your mental health. Click here for more details  Mind – Mindfulness
We want to signpost you to tools and resources to help you build resilience and increase your feeling of wellbeing. You can access our relaxation exercise here – Excelsior MAT – Relaxation 
Excelsior MAT staff also have access to an online wellbeing portal.
Please contact HR for details.
Try these recommended apps
Meet Our Root Advocate – Sue Evans
Sue Evans is a Speaker, Author and Trainer, and Founder of the FAST Pathways Academy, which supports the strategies and skills for improving performance through wellbeing. 
Sue's a Master Practitioner and Trainer of NLP (neuro-linguistic programming), and an Approved Havening® Practitioner, trained in each by the original creators.  She has a Diploma in CBT (cognitive behavioural therapy), a combined Diploma in Hypnotherapy, Coaching and NLP; and Institute of Leadership and Management certification as a Mentor and Coach. Sue has kindly agreed to share some of her knowledge and skills to help our staff build their resilience to deal with stressful situations. Please keeping reading to find out more…
"You know those days which get off to a bad start and never seem to recover?  Perhaps the sinking feeling as you open your overflowing inbox, or your kids right on the last minute getting ready for school. It's draining.
Those little frustrations and interruptions, or the daunting To-Do list, can easily have you on the back foot.  The more stresses you're experiencing, the more likely they are to build up, so that things which normally wouldn't be, become a big deal.  But not all stress is bad….
Let's explore together a powerful alternative to trying to manage stress, so you can take whatever life's throwing at you more smoothly in your stride.  Get access to 'The Guide to Keeping Stress Useful' and three of the most versatile skills at"
(Sue Evans – Fast-Pathways)
The platform is built around 5 key roots of wellbeing that are considered essential to a healthy lifestyle and productive workforce.
These are: